Let a home dumbwaiter do the heavy lifting for you!
The Fox Valley dumbwaiter excels at transporting everything from delicate items, foods, files or laundry from floor to floor, to heavy items such as groceries, firewood in a residential application. 
Our residential dumbwaiters are available in powder-coated steel, or stainless steel cars. These units have the lift capacity of 100 or 200-pound net loads.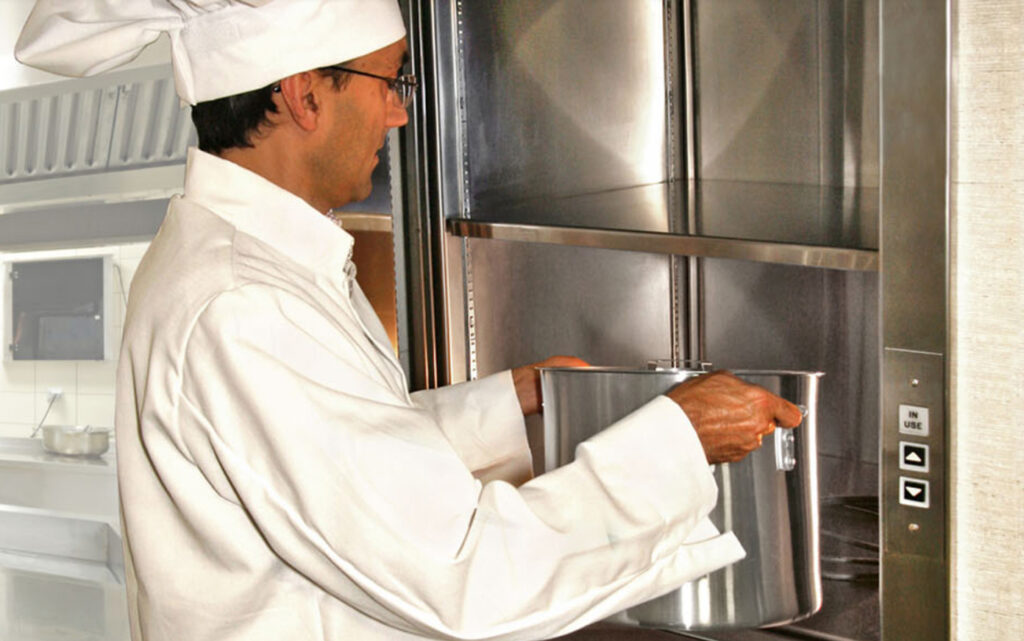 Carolina Home Lift also installs commercial dumbwaiters. Safety and convenience are the hallmark of this Fox Valley unit designed for multi-floor businesses.