Make upstairs/downstairs easy with a Stiltz!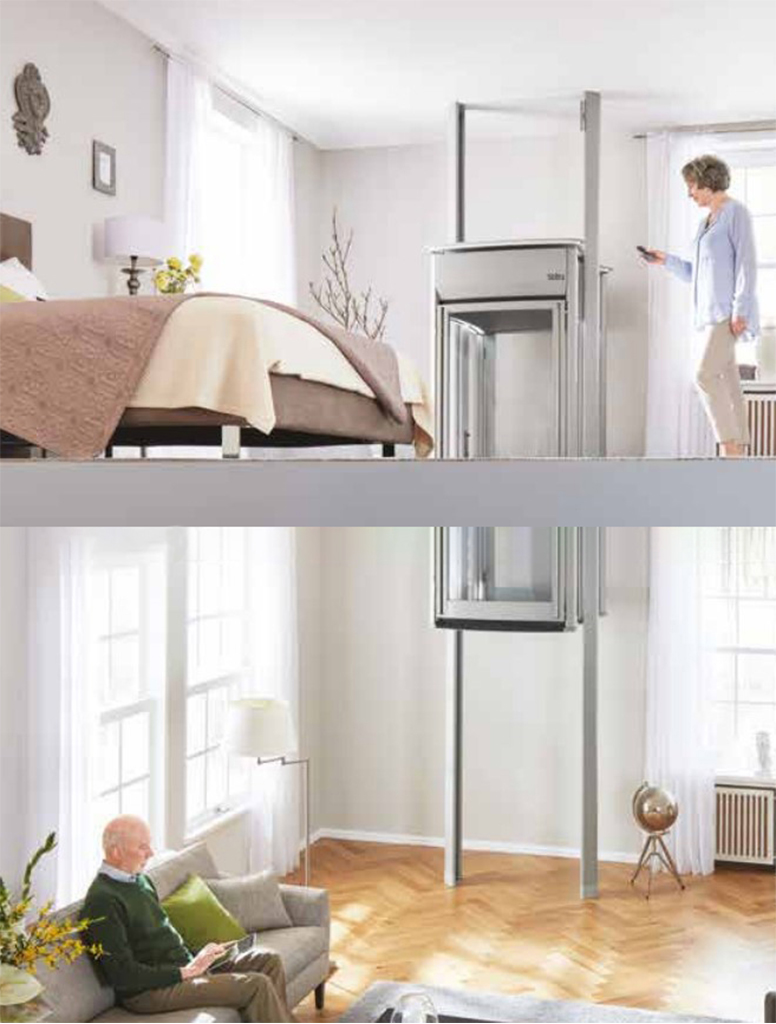 Stiltz Home Elevators offer you a simple and easy way of moving safely between two floors. They can be installed in just one day in virtually any two-story home in the USA – with minimal installation disruption.
Unlike traditional home elevators, Stiltz elevators are freestanding and do not require a shaft or supporting walls. They run on a standard dedicated 220 volt 15 amp wall outlet.
These 3 slides show a Stiltz Trio Alta installation from plan to finished elevator!
Carolina Home Lift is the exclusive regional dealer for Stiltz Home Lifts.